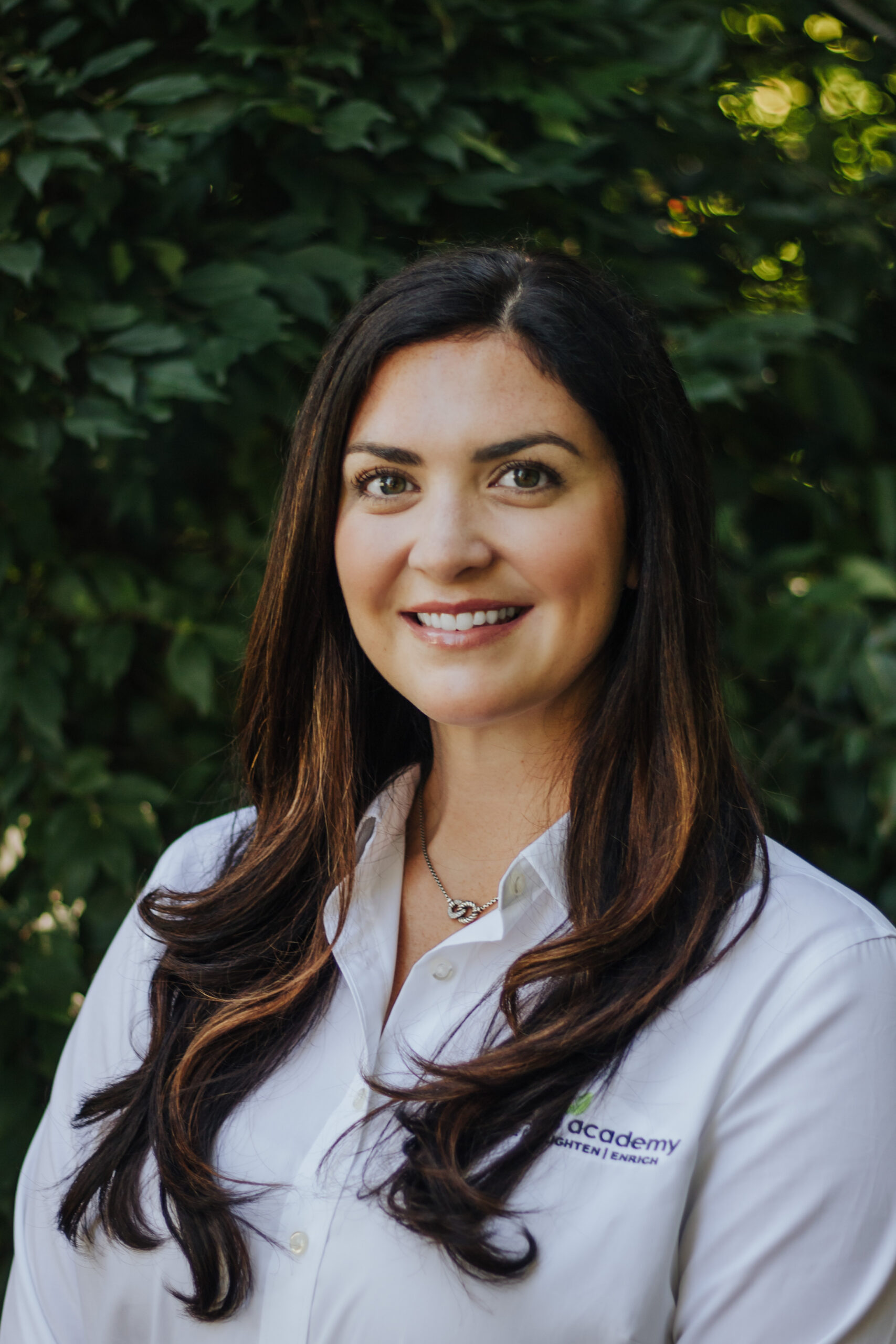 Elizabeth Newman, Executive Director
Elizabeth embodies the spirit of our Children's Academies.  Her unique experience as a student, teacher, manager, director and now parent of multiple children at the academies!  Elizabeth's face even served as the logo of the Academies for most of Maryville Children's Academy's formative years! Beginning in 1993 as a Pre-K I student, Elizabeth and her siblings spent countless hours making memories at Maryville Children's Academy, both during and after work hours.  Since graduating MCA, Elizabeth has earned a Bachelor's Degree in Business Management concentrating in Entrepreneurship at the University of Tennessee, and garnered experience in almost every role at Westland, Ebenezer, and Maryville Children's Academy before ascending to the role of Executive Director in 2014.  As the Executive Director, Elizabeth oversees all three centers while working together with our incredible teachers and Founder to provide the best childcare East Tennessee has to offer.  Her mission is simple: enhance the lives of every student, parent, and teacher she encounters by creating an atmosphere of love, confidence, and capability.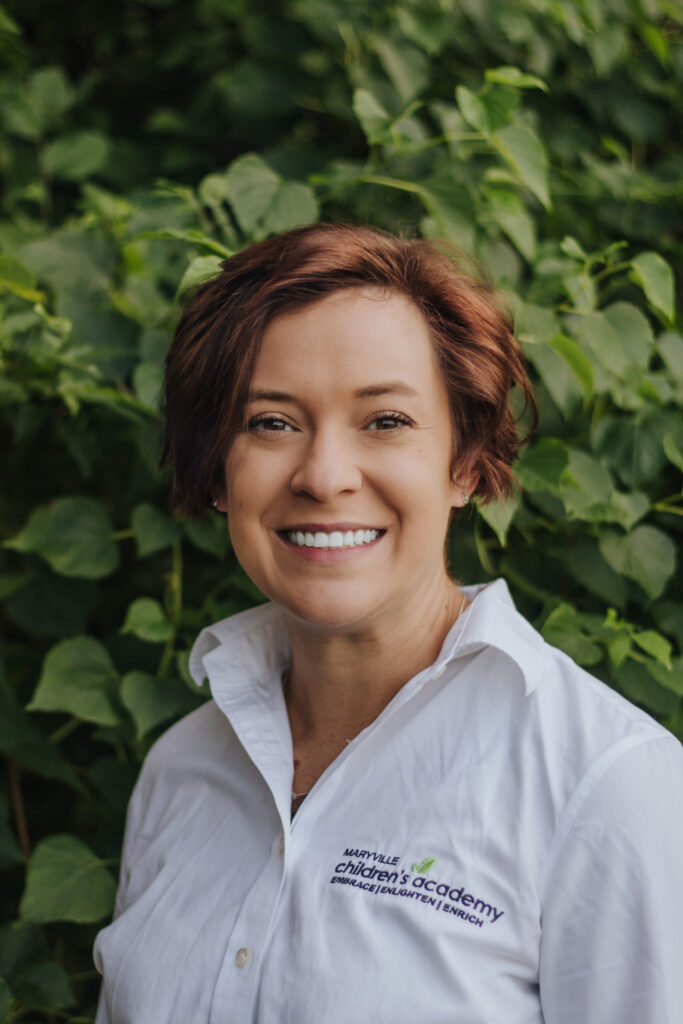 Sarah Allen, Director
Sarah Allen, born and raised in Atlanta, GA, and holds a degree from LaGrange College in Spanish with a minor in Religion. Ms. Sarah has worked with children since she was a teen, beginning with church summer camps and caring for toddlers in church preschool before serving as a Nanny in college and eventually joining the Maryville Children's Academy family in 2015 after relocating to Tennessee.
Ms. Sarah's six years at MCA have been a blessing for our students, parents, and staff. Starting as a Kindergarten Readiness teacher, Ms. Sarah displayed unlimited energy, patience, and care, always knowing that her goal was to become Director. She has embraced our children, families, and staff from the second she stepped into the building and is the embodiment of the culture we strive to create at MCA. Her passion for children is unrivaled and her hands-on leadership brings the best out of everyone.
Away from school, Ms. Sarah loves spending time with her husband and her three dogs, and is an avid hiker of the Great Smoky Mountains. Her energetic, passionate, and adventurous nature are infectious and she is incredibly excited to bring those qualities to the Director role at MCA.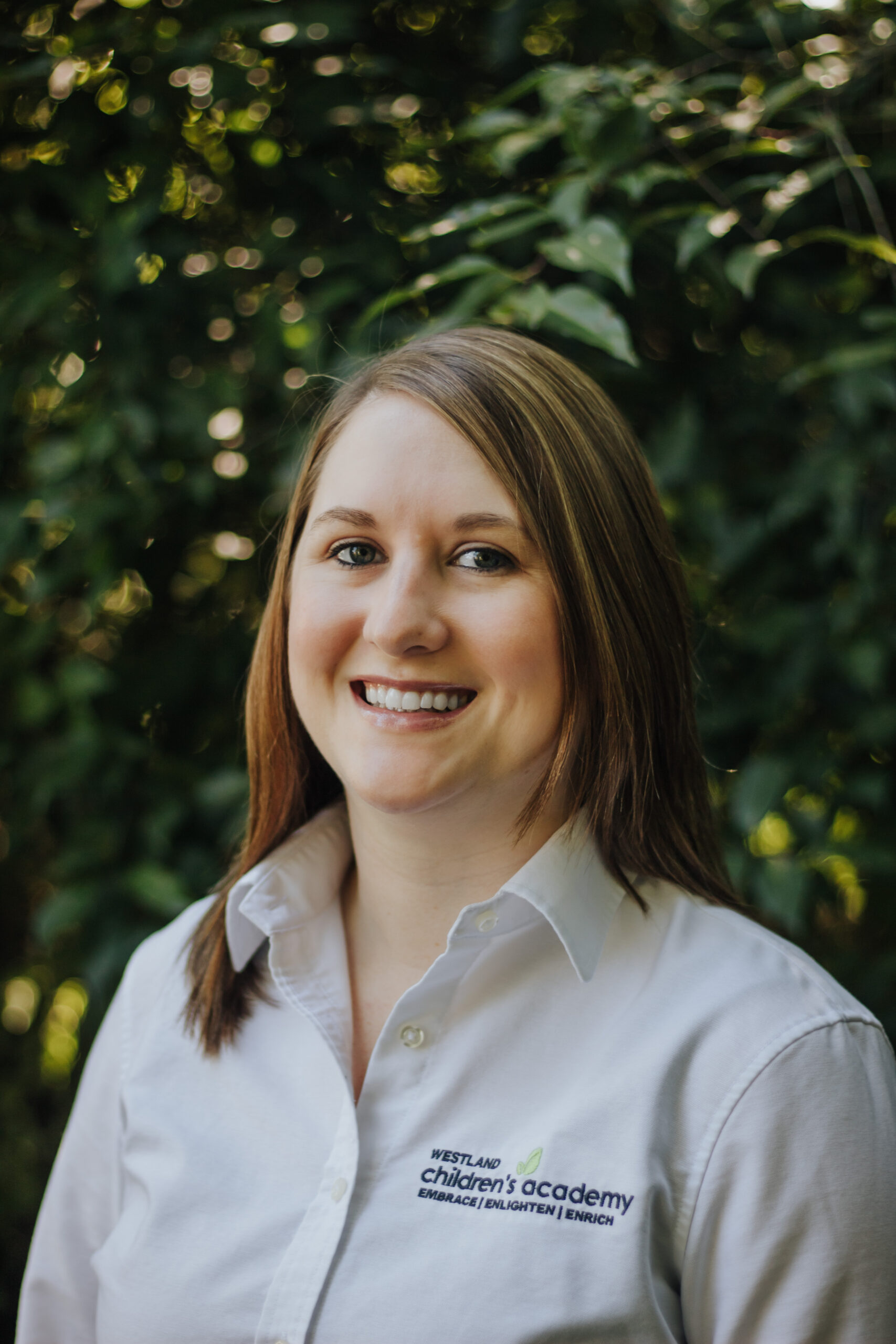 Ashley Raby, Curriculum Director
Ms. Ashley is originally from Minneapolis, Minnesota.  She moved to Tennessee her senior year of high school, where she met her husband Archie, whom she married in 2010.  They have two beautiful girls, with their oldest in elementary school and youngest attending WCA.  Ms. Ashley has a Bachelor's Degree in Elementary Education from Tennessee Tech University and has worked in education since 2009.  Her experience has taught her that curriculum is essential for the growing of young minds and this inspires her to continue her early education work daily.  When she is not working, she enjoys reading, taking hikes and spending time with her family.
Ashley has been with the Children's Academy since 2016, where she started teaching in the Pre-K I classroom but quickly became the Director of Curriculum for all three of the centers.  Curriculum is the backbone of early childhood education.  We make continuous changes to our lessons, adapting to new ways of teaching and learning in our centers!
Molly Anderson, Assistant Director  
Molly Anderson, was born and raised in Maryville, TN. She has a degree in Child and Family Studies from Carson Newman University. She has prior experience as a social worker before starting her career at MCA in 2019 and loving it! Ms. Molly has always worked in the nursery at church growing up and eventually started babysitting. She then was a nanny when she was able to start driving. After nannying, she worked at an after-school program in the summers and throughout college. She has always had a passion for kids and all of her previous jobs have been working with children. Outside of work she loves spending time with her fiancé, friends, family, taking her dog for walks and doing anything creative.
Before becoming the Assistant Director for MCA, she was the Pre-K Two teacher for 3 years. Ms. Molly has an extensive background in caring for young children and helping them learn and explore their environments. She can thrive in any age group setting and is great asset to our management team.
Maryville Children's Academy - 1205 Middlesettlements Road, Maryville, TN 37801
Call Us Today at 865-983-5437