Elizabeth Newman, Executive Director 
Elizabeth embodies the spirit of our Children's Academies.  Her unique experience as a student, teacher, manager, director and now parent of multiple children at the academies!  Elizabeth's face even served as the logo of the Academies for most of Maryville Children's Academy's formative years! Beginning in 1993 as a Pre-K I student, Elizabeth and her siblings spent countless hours making memories at Maryville Children's Academy, both during and after work hours.  Since graduating MCA, Elizabeth has earned a Bachelor's Degree in Business Management concentrating in Entrepreneurship at the University of Tennessee, and garnered experience in almost every role at Westland, Ebenezer, and Maryville Children's Academy before ascending to the role of Executive Director in 2014.  As the Executive Director, Elizabeth oversees all three centers while working together with our incredible teachers and Founder to provide the best childcare East Tennessee has to offer.  Her mission is simple: enhance the lives of every student, parent, and teacher she encounters by creating an atmosphere of love, confidence, and capability.
Jodie Desmond, Assistant Director 
Assistant Director Jodie Desmond has worked at MCA since July of 2016. She started in the Toddler 1 classroom and has worked her way to management. She grew up in Knoxville, but she and her husband Ryan moved to Maryville in 2010. They have 2 children. She loves all the exploring, learning, and fun at MCA!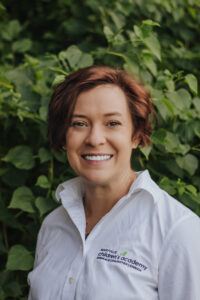 Sarah Allen, Director
Director Sarah Allen is from Atlanta, GA and she graduated from LaGrange College with a degree in Spanish and minor in Religion. She has worked with children her whole life. She started working summer camps at her church when she was sixteen. After graduation she started working at her church preschool. She moved to Tennessee 5 years ago with her husband, Blake. They have three dogs and enjoy backpacking through the Smokies.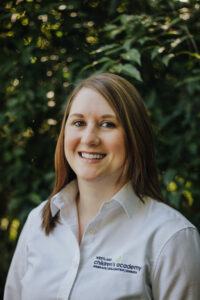 Ashley Raby, Curriculum Director
Ashley Raby is originally from Minneapolis, Minnesota.  She has a Bachelor's Degree in Elementary Education and has worked in education for eleven years.  She started teaching in the Pre-K One classroom and is currently the Director of Curriculum for all three of the centers.  Curriculum is the backbone of early childhood education.  We make continuous changes to our lessons, adapting to new ways of teaching and learning in our centers!
Maryville Children's Academy - 1205 Middlesettlements Road, Maryville, TN 37801
Call Us Today at 865-983-5437